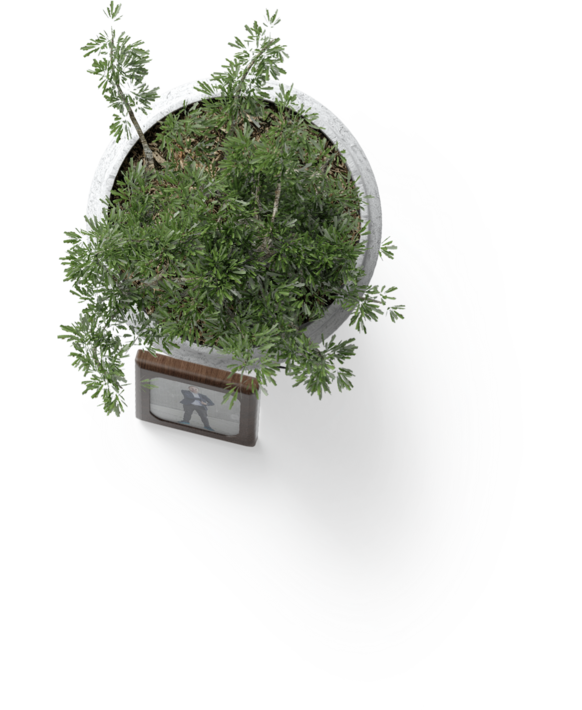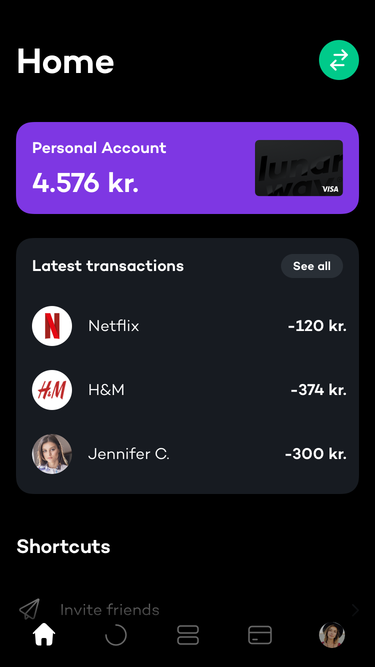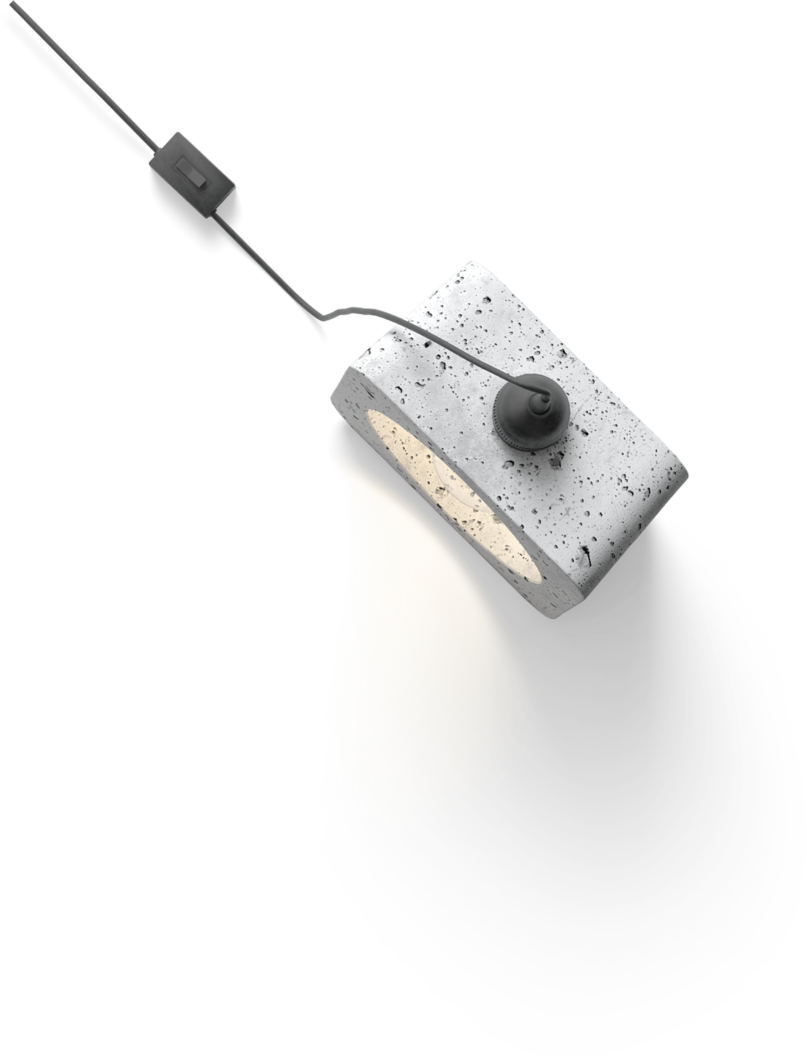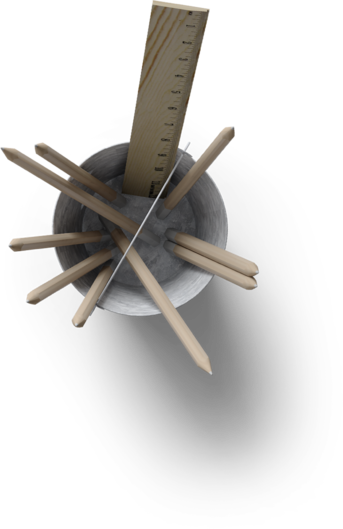 Your economy should be understandable.
The vision behind Lunar Way is to create an experience where it is possible to access your finances in a more understandable, transparent and personal way.
At Lunar Way, we are innovating the banking experience and the way we all think about money and spending in our everyday life. We're not a bank - we're better.
That's why we've designed an app that makes it easier for you to handle your money and much easier to get an overview of your spendings.
We want to change the financial world
There is a need to change the traditional financial institutions and once and for all make the economy fair and manageable. That's why we aim to create a 100% digital experience, avoiding small print sections and the use of words that nobody understands.
Banking should not be difficult
The banking world often gets accused of being complex and confusing to the general consumer. At Lunar Way we adapt the product for your lifestyle - not the other way around.
The best digital solution for your finances
It is Lunar Way's vision to create the best digital solution for your finances. Our focus is therefore to create a customized solution that is transparent and easy to understand.
Easy to understand
Technology and innovation of financial products - and features that are easily understandable to the general consumer.
Personalized
A customized user experience and service that is based on intelligent data usage.
Transparency
Transparency and simplicity in all user touchpoints with Lunar Way.
Join us today - and become one of our many happy users!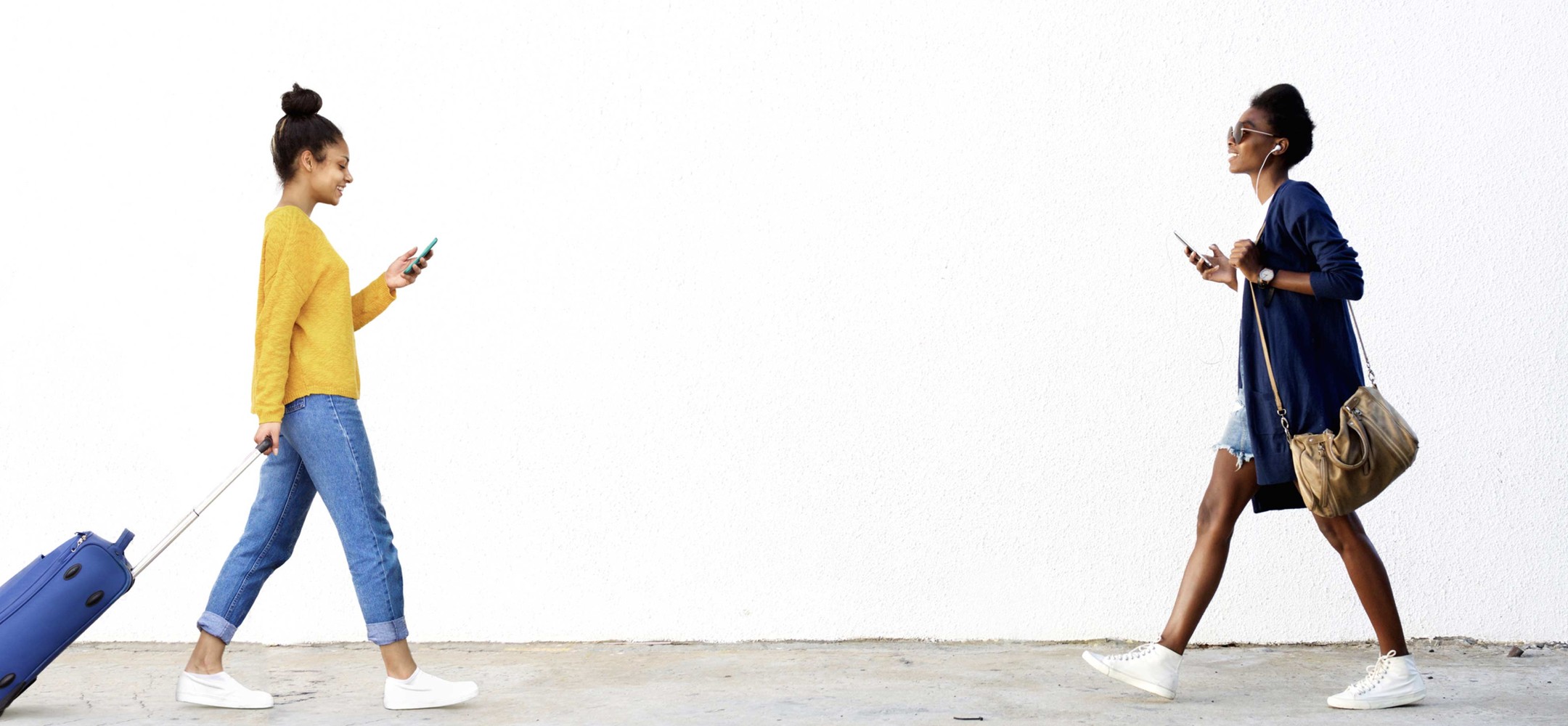 We break with bank branches
Lunar Way breaks with bank branches. Instead, everything is done digitally through the Lunar Way app. That way, you can get an overview of your finances wherever and whenever you want.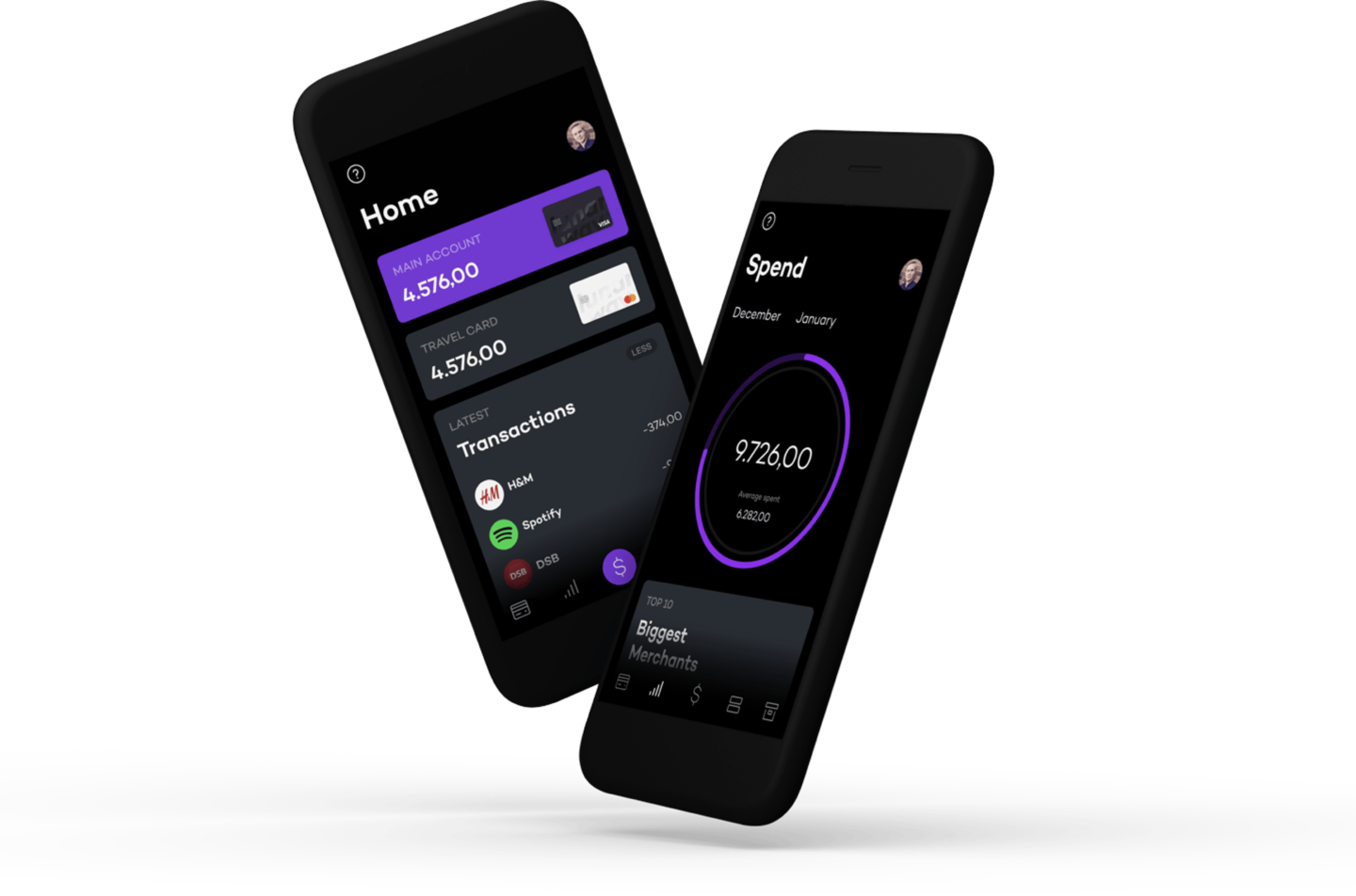 Save money and avoid hidden fees
This means we can save some expenses and make it possible to create a cheaper and better experience for you as a customer.
Designed for the mobile generation
Take control of your personal finances without having to go to the nearest branch or use online banking on your computer.
Our collaboration with Nykredit
Technically, you become a customer at Nykredit, which is our partner bank. This means that your money is secured in the same way as in any other Danish bank. But, practically, you will become a Lunar Way user, which we are very happy about! In addition, you can easily keep your current bank without it affecting anything.
Security
Your money is secured as they are covered by depositors up to DKK 750,000.
Flexibility
We can focus on the user experience, rather than the boring administrative banking stuff.
Additional products
Access to financial products requiring a banking license.
"Lunar Way is a response to the traditional banks. The philosophy is that Lunar Way is able to develop digital banking solutions at a faster rate than today's banks, a so-called neo bank"
"Danish banking app Lunar Way is one of a plethora of startups in Europe attempting to update the retail banking experience with a mobile-first offering."
"The average bank customer has two digital interactions with his or her bank each day. In the future, these interactions can be taken over by fintech startups such as Danish Lunar Way, while traditional banks can end up being simple infrastructure providers"
"This Danish startup is completely rethinking the concept of banking – and its average customer is 27 years old."
A big team working for you
We are a team of 50 full-time employees consisting primarily of first-rate software developers.
We are not a bank!
We have a handful of graphic artists, marketers, a support team and a couple of business developers. No bank staff or personal advisers here.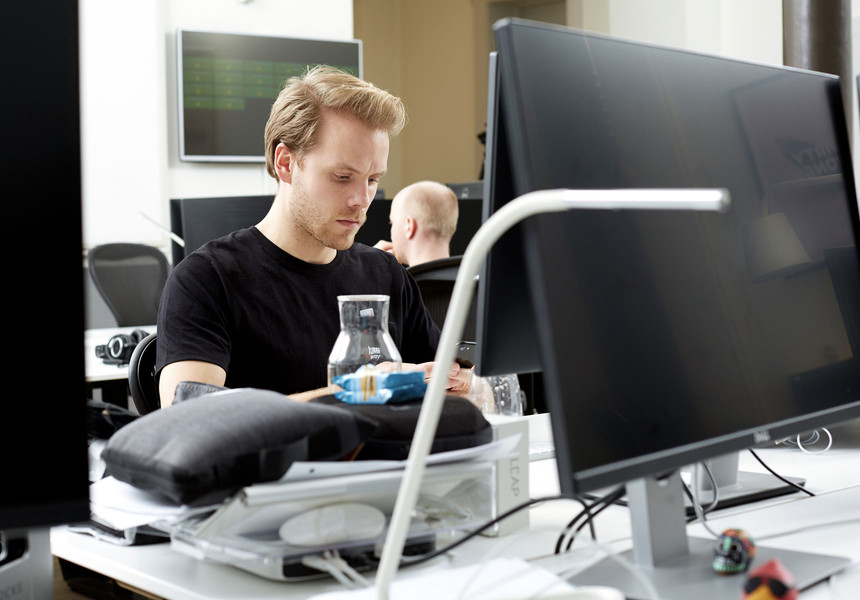 Aarhus and Copenhagen
Our Headquarter is located in the heart of Aarhus, and we also have a department on the street of Strøget in Copenhagen.
Become a part of Lunar Way
We are always on the lookout for extraordinary talents to make banking better!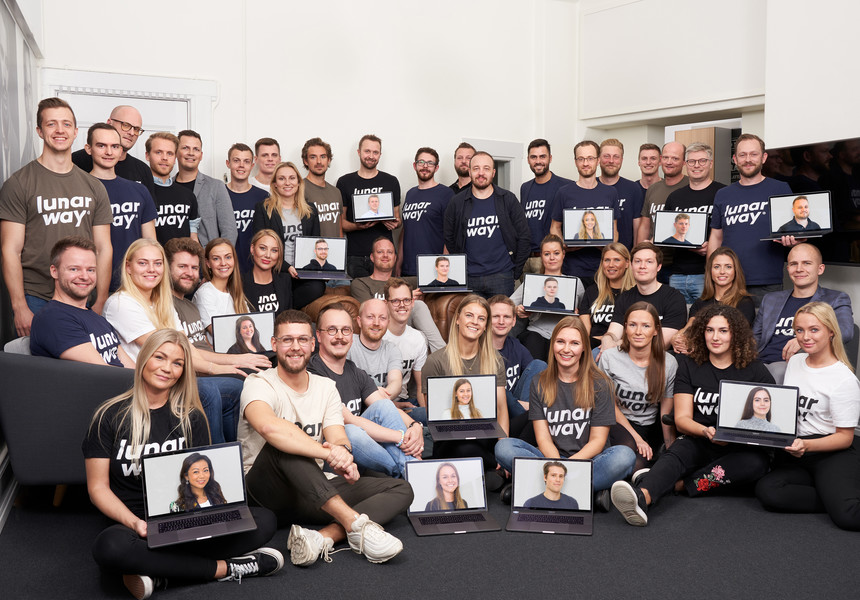 Do you have any questions?
Please do not hesitate to ask questions - but here we have summarized the ones people often ask.  
Is Lunar Way a bank?
No, we are not a bank. We think that the banking sector needs a change regarding technology, experience and design.
Why aren't you offering credit subscriptions anymore?
We have decided to stop selling new subscriptions to our credit because we want to explore the possibility of offering new and more user-friendly loan products - possibly with a higher loan amount - in the future.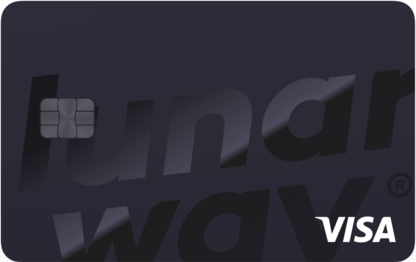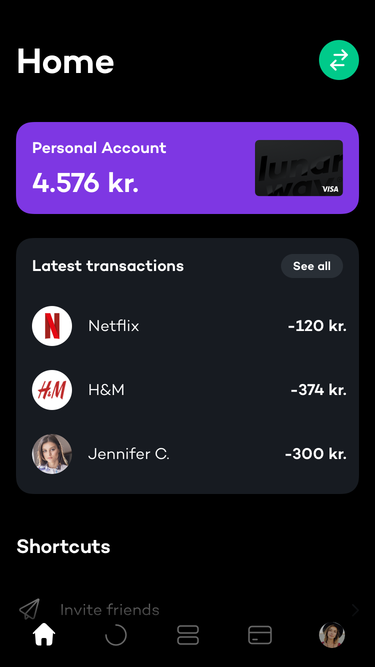 Get the Lunar Way app and become a user today!
You can download the app immediately and apply for an account right away.
Get app